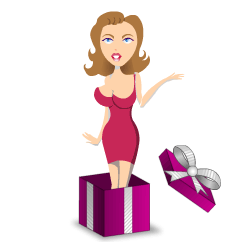 Sugga Daddy


I am not young; but I am not old.
I can be a lot of fun though
Or at least that is what I have been told.
I can not sing, and I try not to preach,
And for now I don't even want a wedding ring,
They say that blondes have more fun
Well that just might be true;
My energy drives high for a long time
And I love to please when I hit my knees
I can have empathy, or be an eccentric brat,
I can be a sophisticated snob,
Or be exotic and wear a little hat.
Sometimes I need a Daddy to keep me in line,
If he were full of sugar, that would be fine.
When you think you know me I'll surprise you,
You will either get shocked and walk away
Or smile the whole day through.
Those who want no drama should turn and run,
Because what is life without the excitement
Of drama, fantasies, and fun.



Copyright ©2010 by Virginia Sullinger.
All rights are reserved and protected by Virginia Sullinger.
You must get permission to link to, copy, or duplicate any stories or poems
written by Virginia Sullinger by writing to
virginiasullinger@hotmail.com.